Mission Statement
Your lawyer is your advocate, your voice in court, and your guide through the complexities of the legal system. It is imperative you feel confident that your lawyer is qualified, compassionate and working for you.
At the Law Offices of Adam M. Thomspon, P.C., we have fostered a commitment to client services in both our criminal practice and our civil practice. We know that whether you have been accused of a crime or are suing for compensation after a terrible injury, the outcome of the case can shape the rest of your life. We have made a commitment to provide the type of legal representation you deserve when the stakes are so high. Our commitment to every client is to provide aggressive representation tailored to your needs and designed to achieve the very best possible outcome for you. Please read more about our mission below.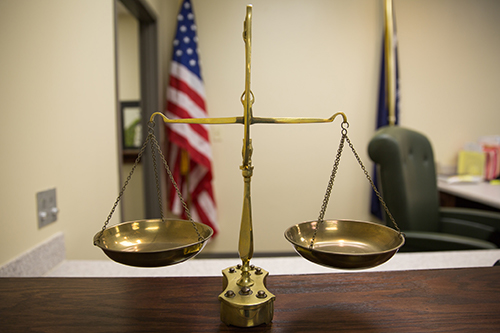 Criminal Defense
At the Law Offices of Adam M. Thompson, P.C., we consider it an honor and a privilege to represent clients from all walks of life who have found themselves to be the target of a criminal investigation. Being charged with a crime is a life-changing experience and should never be taken lightly. We understand that when you retain our office to represent you in your case, you are trusting us to aggressively and compassionately defend you throughout the prosecution of your case. We take this responsibility seriously.
In the United States, our justice system is founded on the principle that an accused is innocent until proven guilty beyond a reasonable doubt. Furthermore, the prosecution bears the burden of proving guilt beyond a reasonable doubt. At the Law Offices of Adam M. Thompson, P.C. we are committed to ensuring that the prosecutor is held to that standard in every case. Guilt or innocence is not for us to decide. Every client that walks through our office is innocent until proven guilty by a court of law.
We believe that every person accused of a crime is entitled to a vigorous and aggressive defense. Whether you are charged with a minor misdemeanor or a capital offense, we understand that the outcome of your case is important to you and your family. With this in mind, we leave no stone unturned and no avenue left unexplored in your defense.
As your defense team, our job is not to prove you innocent. We are not required to do that. Instead, our job is to prevent the prosecutor from proving your guilt. Contrary to what many people believe, these are not interchangeable concepts. For the prosecutor to be successful, each and every element of the offense with which you have been charged must be proven beyond a reasonable doubt to the judge or jury. We know the prosecution is working hard to make sure that happens, which is why we work even harder to make sure it does not happen.
As an accused, you have a variety of rights guaranteed to you by the United States Constitution. Among those rights are the right to a trial by a jury of your peers, the right to confront and cross examine witnesses against you, and the right against self-incrimination. Each one of these fundamental rights is important to ensuring that an accused has a fair trial. At the Law Offices of Adam M. Thompson, P.C., we zealously guard the rights of our clients throughout the prosecution of your case and beyond because we believe these rights are critical to our judicial system.
Civil Cases
The civil justice system in the United States allows a person who has been harmed to use the legal system to recover compensation for damages and losses. A person who files a civil lawsuit has the burden of proving he is entitled to receive monetary compensation. If he can prove that the defendant wronged him in a way that he can be compensated for, the victim is entitled to be "made whole."
At the Law Offices of Adam M. Thompson, P.C., we are firmly committed to ensuring that every victim of an accident receives the full and fair compensation available under the law. Victims may file a civil lawsuit and take legal action after an airline accident; a civil rights violation; a construction accident; medical malpractice; a motor vehicle collision; injury on a dangerous premises; or injury due to a defective product. A personal injury can change your life, whether you are the victim or whether the injury causes the loss of a family member. We believe that you deserve justice. While nothing can undo the harm to your life and your family, you should receive the monetary compensation you need to move forward and build a future.
In any personal injury case, victims must prove the defendant was negligent or failed to fulfill a legal duty. We are committed to using the legal system to hold individuals and companies accountable if they do not live up to their obligations to keep others safe. Society works only if everyone takes responsibility for their actions, and the civil justice system both helps you get compensation for failures and helps to deter future bad behavior that could lead to others being hurt. A personal injury lawyer fulfills an important role within the civil justice system and we work hard to live up to the trust you place in us after an accident or injury. We are not afraid to stand up to big insurance companies and large corporations on your behalf.
When you prove your case, you do not have to prove that the defendant was liable beyond a reasonable doubt. In a personal injury claim, the standard of proof is preponderance of the evidence. This means that more likely than not the defendant did not live up to a legal duty. Despite the lesser standard, we take every injury investigation seriously. Our personal injury team will be there at every step, from obtaining police reports to interviewing witnesses to engaging experts, to put together the most compelling case possible.
Adam Thompson is a litigator ready to present your evidence to a jury to make your case. After many injuries, however, insurance companies or defendants are willing to settle without going to court. We consider it an important part of our mission to represent your interests with insurers and to do our best to negotiate a fair settlement so you don't have to go to court unless you want to. We know insurance companies don't always have your best interests at heart and we shield you from the stress of dealing with pressure, tricks and dishonest tactics from an insurer.
As a personal injury firm, ultimately our commitment is to make it as easy as possible for you to use the civil justice system to get compensation at a time of great upheaval in your life. We will handle all of your legal concerns so you can focus on rebuilding after the injury or accident.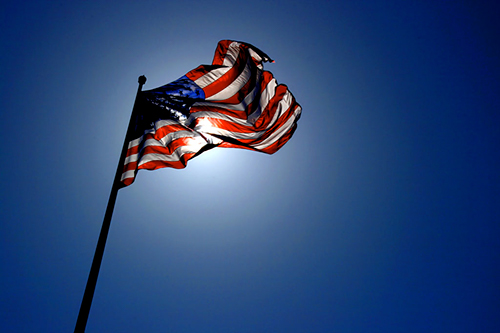 Choosing the right attorney to represent you will likely be one of the most important decisions you ever make.
Choose wisely. Choose an attorney who is passionate enough to care about each individual client and skilled enough to take on even the most seasoned opponents in the courtroom. Choose an attorney who understands what is at stake and who is dedicated to representing you because he truly believes in the concept of justice. Choose attorney Adam Thompson.
Arrested? Hurt in Accident?
Get Help 24/7
You will not find a lawyer more committed to his clients' causes than Adam Thompson. I have tried several cases alongside him and I can say from first hand experience that his trial skills are levels beyond even our most experienced piers. He has an ability to connect with jurors that is rarely seen in trial practice. Adam sets the bar very high. His passion for advocacy and absolute devotion to his clients is unparallelled. Adam personifies the ideal of the lawyer as fighter, and is an example to be followed. In complex or high stakes cases Adam is the go-to guy. A fearless, tireless, ethical and extremely competent trial attorney.
Aaron Baily Esq.
I have worked with Adam in various cases during his 26 years of practice. He's a very smart and hardworking lawyer who has great creativity and puts it to work for you. He is also very energetic, and relentless in representing his clients. When I need a great trial lawyer in New York, Adam's the one.
Anonymous
Adam Thompson is by far the most dedicated trial attorney I have worked alongside with. I have had the privilege of working with Adam on multiple personal injury trials. His attention to every detail and unmatched work ethic have always led to a great outcome. I strongly recommend Adam for anyone looking for a strong advocate who understands how important your case is to you.
Sean Gradowitz Esq.
I have worked with Adam numerous matters over the years, both in criminal defense and personal injury matters. Adam is a zealous, professional advocate for his clients.
Steven Rosenberg Esq.
Adam is one of the brightest, creative, and successful attorneys I've known. He takes command of the courtroom, is ballsy, and goes after the win like no other! If you're looking for an enthusiastic, dedicated and competent attorney who will FIGHT for you, choose Adam.
Susan Margiloff Esq.
I endorse Mr. Thompson. I've known him for more than 25 years. He is a thorough, enthusiastic attorney, and a creative, out of the box thinker. He has boundless energy and is extremely dedicated.
Amelia McGovern Esq.
An extremely talented and well respected attorney in the legal community, I wholeheartedly recommend him to anyone looking for a lawyer who knows the law and truly cares about protecting the rights of his clients and getting them the most favorable result possible.
John O'Brien Esq.
I endorse this lawyer. Adam is a very intelligent and creative attorney, who puts his extensive experience and abundant energy at work for the benefit of his clients. He is the kind of litigator that you want on your side when you need to fight a difficult fight.
Mario Pabon Esq.
Top-notch attorney. Highly respected in the legal community.
Christian Lassen Esq.
Great lawyer. His opinions and advice make obvious his legal expertise and handle on the law. I recommend him without reservation.
David Fraser Esq.
Adam Thompson is one of the most gifted and knowledgeable trial lawyers I have ever seen. We have worked on many cases together and his input and insight is invaluable.
Mike Rubenstein Esq.
I have used Adam Thompson for all types of personal injury and criminal cases for my firm for over 10 years. He is simply the best. I call him "The Master" I would recommend his service to anyone!
Peter Hurwitz Esq.
Adam Thompson has tried several cases for my firm. We always win, and the clients love him! He is 'The Man'!
Mathew Kogler Esq.
I have used Mr. Thompson's services as trial counsel on numerous cases. I have found him to be professional and always prepared. He always obtains excellent results. He is an aggressive lawyer who gets things done. My clients have always thanked me for using his services.
Leon Greenberg Esq.
Adam had be retained by a close friend many years ago and I had always heard him described as a "powerhouse"! Recently, I had an unexpected situation and thankfully we still 25 yrs later had Adams number. It was a holiday weekend and he was out of state but he quickly took it over and not only advised me but went beyond by doing everything possible to minimize the situation immediately. He kept me informed, explaining next steps and his expectation. He handled it so professionally and I honestly don't think the outcome would have been what it was without him. I am very grateful and highly recommend him.
G.C. New Jersey
When I met Adam Thompson, I knew right away that he was a class act! He is a brilliant attorney, fights for his clients and what he believes in with 110% passion and effort! His knowledge as it pertains to the law (criminal, civil) is simply unmatched! Having had the pleasure of working with Adam Thompson as an on air news contributor, I am convinced he's simply in a class by himself! I worked with him when I was a journalist at CNN and now have had the pleasure of having him as a guest in my own broadcast studio (www.floridasunstudios.com) as a frequent guest commentator on HLN's Jane Velez Mitchell's Show, Issues. Aside from being a brilliant attorney, this guy has moxie and class! It's no wonder that he is also a syndicated radio talk show host. If I were a network news executive, Adam Thompson would definitely be on my "short list" of attorneys to hire as a legal analyst!
Scott
Adam Thompson has been my attorney since 2006. He is on top of his game! Always honest & up front. Always gets back to me if I have questions & reliable. 100 % energy!!! He is a winner! He prepares you at all time & keeps you well informed and updated. I trust him! If you need someone on your side chose Adam Thompson. You will be glad you did!!!!
Nike
If you are looking for a skilled, knowledgeable, caring yet aggressive defense in legal matters then Adam Thompson is your answer. I have known Mr. Thompson for seven years needing his assistance on two different occasions for a family member and then myself. My experiences with Mr. Thompson have been completely positive. Adam's handling is heartfelt (he treats you like family) and your in good hands legally since he is very proactive and hardworking on your case. I feel very confident and reassured having him as my attorney. He embodies all the good qualities that you would look for in an attorney but more importantly in a human being.
Karen
Adam saved my life!! I was in danger of being falsely convicted because of poor representation from my first attorney. Adam stepped in and got down to business. He is super smart and understands the most important aspects of working a case. More importantly, Adam took the time to make me feel comfortable with the process and understand me. I couldn't imagine any other attorney closing my case with such success!!
Adreama
This guy is the "best of the best"! Generally I do not like lawyers so for me to say something is quite amazing. Adam is an honest lawyer who is out for the clients best interest regardless if it puts money in his pocket or not. Its hard to find a decent guy who knows what he is talking about. So if Adam will work with you I'd say run don't walk as he has the knowledge and character to help you.
Adam Urban
Adam Thompson is one of the greatest lawyers in the legal profession. His knowledge of the legal system is impeccable. He got me out of some stuff and for that i am forever in his dept. He is know joke and he really wins every case.
Marcus
Adam put his heart into my case as if he were the client. He speaks up and stands up for his clients. A real old school mouthpiece. A true lawyer.
Tom
Mr. Thompson walked me through my case (personal injury) and arranged for doctor visit for evaluation of injury and subsequent therapy sessions. He kept me informed of my status and explained the entire process so that there would be no surprises. I was prepared for depositions and eventually the case was settled and all issues were resolved favorably.
David
Adam has helped me fight the police and the City for the past ten years over my son getting killed by a NYC cop. He fully investigated my case and always kept me thinking positively. He was able to settle my case with the City I call him my Guardian Angel. God bless him.
Yvonne V.
Mr. Thompson represented me in a criminal case where I was misidentified and charged with serious crimes I did not commit. He fully investigated my case and never gave up.  We went to trial and he got me acquitted of all charges. I am now married and have gotten on with my life, I have Mr. Thompson to thank for that.
Keith P.
Mr. Thompson represented me in an automobile case.  My family and I cannot thank him enough for all his effort and advice. We were ready to settle the case to just get it over with and he urged us to wait it out and have patience. It turned out I had much more serious neck and back injuries than had first been discovered requiring major surgery. He later settled our case for almost one million dollars.  He never stopped fighting for us. He has helped us so much.
Alex R.
Mr. Thompson represented me in a automobile accident case. Other lawyers did not want this case. Mr. Thompson accepted my case and fought for may years to protect my rights. The insurance company refused to settle and offer any money for my injuries. Mr. Thompson never gave up and took my case to trial.  He was able to get a jury verdict for $125,000.00 when everyone else said I would get nothing.  I don't know how I would ever thank him.
Ronald J.
He worked a true miracle representing me.  God bless him. I recommend everyone to use him. He really cares.  He took my case to trial against the city and was just excellent.  The jury and judge loved him. He was like watching a movie.  He should be on TV.He settled my case before verdict for over $550,000.00. I still cannot believe it.
Alicia H.
Mr. Thompson is the best. We consider him family. He has handled several cases for my family and our friends over the years and always gets great results.  More than that, he treats you with respect and really cares. We would refer anyone who needs a lawyer to him.
Jose M.
I cannot thank Mr. Thompson enough for what he did for me and my family. I was falsely accused of a crime and he stood in my corner and fought for me day and night.  We went to trial and he won my case.
Melvin B.